SMART printing equipment
Pad printing of tomorrow
NeXt generation SMART Pad printing equipment
Printing International's smart design principles and integration of innovative patented technology results in the highest scores on availability, performance and quality hence exceeding in OEE values. Next it offers an unique usage of available data for easy reporting, traceability of consumables and follow up actions. Centralised recipe solutions offers you a worldwide flexibility in planning and sourcing solutions. Technology made available today answering the expectations of tomorrow !
Download brochure
SMART MACHINES
Automatic pre-print calibration and set-up
First time right approach
Quick design change-over
Easy to operate
DATA LOGGING & analytics
Traceability of consumables
Energy management
Automatic adjustment and post-print image inspection control (Cpk analyses)
HIGHEST PRINT PRECISION/EASY TO USE
Printing International's customised pad printing equipment is optimised to print within very tight tolerances by the use of high resolution camera vision combined with servo motion positioning.
Overall accuracy of the pad printing is considered as the best available with an average of .00011"/3 µm and a repeatability up to 0.02 µm. Minimum line width 100µm.
Our patented technology makes the pad printing accuracy even better. Taking accuracy between different print positions in account,   towards 0.01 mm with excellent angular accuracy.
Setting up a pad printer takes only a few seconds and is fully automatic, requiring no special skills from the user and no unnecessary consumption of product.
SMART CAMERA INSPECTION SYSTEMS
Product orientation using camera and servo controls
Measuring position/quality/colour of printing design
Assembly check of position/quality
Analysis CpK value, auto-correction
SMART PROCESS INTEGRATION
Assembly product:
Assembly in printing process
Quality assembly check camera
Tray loading:
Tray loading by robot / H-gantry
Conveyor system for loading / unloading trays
Camera check empty tray / full tray
TRUSTED BY LEADING PLAYERS WORLDWIDE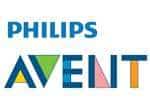 SMART PAD PRINTING MACHINES
Download THE BROCHURE
Please fill in your contact details